How to Find Special Trains and Heritage Trains at NTES?
Special Trains
Indian railways have always taken care of passenger safety and passenger comfort. They have always introduced new ways, so that the passengers can use the most of Indian railways.  From super fast to double Decker trains, they have introduced every type of trains to keep more and more people attracted to the train services.
They have also introduced special train to overcome rush and crowd during peak days of summer or trains for Holi, Christmas, dusshera, Durga puja etc. The special trains are actually an alternative to the trains that are already present.
Heritage Trains
But may be one train is not enough for those routes on the holiday, therefore special trains has been introduced. There are summer special trains, Christmas special, Holi special e.t.c. Then there are luxury trains and heritage trains that have been introduced for extra comfort.

The heritage trains have been made to bring the royal feel inside the trains. Some of the heritage trains are Royal Rajasthan on wheels, the Palace on wheels, Deccan odyssey, and the golden chariot.
Need for Heritage and Special Trains
The special trains were introduced to take care of the rush during holiday seasons. Some special trains are introduced for ladies as ladies special.  Few years back the lifeline express was introduced which has completed over 160 projects till date.
Then there are Heritage trains, which have been introduced to attract more and more tourists. Then trains have been specially designed for tourist. These trains have the royal touch in them.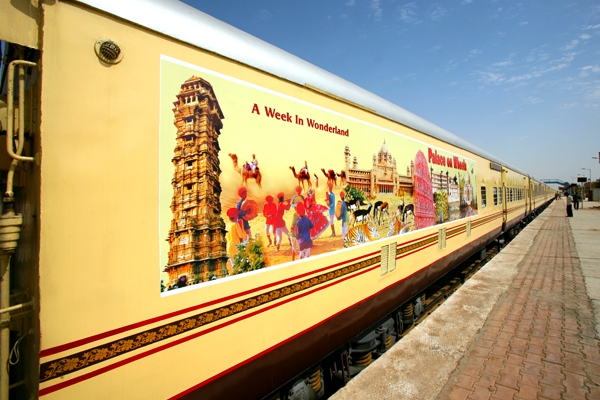 How to Get Information About Special Trains and Heritage Trains?
This information about special trains and heritage trains can be found in the National Train Enquiry system or NTES website which is Enquiry.IndianRail.Gov.In. You can get information regarding departure, arrival, starting date, starting to station in the NTES website. Meanwhile, stay updated with Cancelled trains so that you don't miss a single update on special trains.
You can choose from the 76 heritage trains. Also, you can check if there is a heritage train at your desired station. Though the special trains are not available daily, but still you can check for the day in which the train is running or the day when it is off.
You will also find start date, arrival date, start time and arrival time. Apart from these, you can search for a station to know if the train has a stop in your desired station. Else, you can check all the trains between stations to know more about all trains in India!
Procedure to Find Special and Heritage Trains
Find Heritage Trains 
Go to NTES website
Find a tab that says heritage trains on the left side of the screen.
Click on that tab
Clicking on that tab will take you to a new window, where information regarding heritage trains as per today's date is shown by default.
You can put a station name or code to check if a heritage train has a stop in your desired station.
Find Special Trains
The special trains can be found in the NTES website as well.
Find the link that says special trains.
Click on it
Enter station code or station number to view information regarding it.
Besides these procedures, you can also get information about Special & Heritage Trains on Indian Railway app.
The heritage trains have bought a revolution in Indian railway system while the special trains are always ready to serve its passengers. Let us know if you find any special or heritage trains that are not listed online or on NTES Blog.